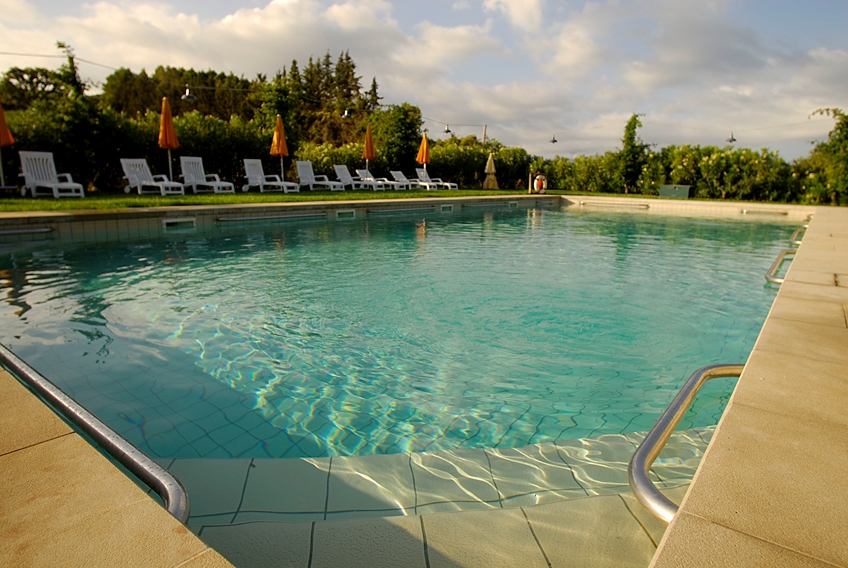 Farmhouse Antica Fattoria La Parrina
The Parrina is a historic farm that lies between the low hills of the Tuscan Maremma in a spectacular landscape with olive trees, wineyards and fields of golden grain. Originally a wedding gift of the Florentine banker Michele Giuntini, the Parrina has belonged to the same family since 1830 and is today managed by Dr Franca Spinola, who for many years has dedicated herself with great passion to the conservation and development of the farm.
Inside the old manor house, which has been home to the owners since 1830, you can now find 12 double rooms available to our guests. Each room is named after its former occupier and retains its original furniture. In addition, we offer apartments which are located in the building that also houses our private church, with views overlooking the square, the swimming pool and the hills of the estate.
Enveloped by the charm of the historical memory of the place, our farm is the ideal place to organize a weddings or other special events in contact with nature and rural life. Our restaurant offers the traditional tuscan food using mainly the organic products from the Parrina. We can also organize for you tastings of wines and cheeses, or cooking classes, followed by our chefs who will teach you to prepare typical mediterranean kitchen.
In our vineyards with an extension of about 65 hectares, we produce both white and red grapes: the traditional varieties are Sangiovese for red, and Trebbiano, Vermentino and Ansonica for white, but we use also international grapes as Cabernet Sauvignon, Merlot and Sauvignon blanc. For over 50 years the Fattoria La Parrina has had a shop to sell the products of highest quality: wine, olive oil, organic fruits and vegetables, honey, jams, organic eggs, traditional cured meats from the Maremma, pasta, vinegar from our own grapes, and cosmetic products based on wine polyphenols.
In the plant nursery you can find many local plants which are adapted to the climate of the Maremma but also a selected choice of plants from all over the world . Staying at Parrina, therefore, is like a journey back in time in a setting of nineteenth-century country house, a return to a state of balance between man and land.